It's always fun at the beginning of a new year to look back on achievements from the previous year. Not just personally, but also in the world at large. So today, I'm sharing one that I am proud of, as well as looking at health and wellness milestones in general for 2015.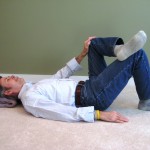 I am grateful that my Amazon bestselling book STOP Back Pain! has remained steadily on Amazon bestseller lists in all it's categories! FOUR years on the bestseller lists is a huge accomplishment!
In the world at large this past year, these are my choices for Top 7 advances in health and medicine. Some of these sound like science fiction from my childhood!
The Saving Mothers, Giving Life partnership announced, at the first-ever Maternal Newborn Health Conference in October, a nearly 50 percent reduction in maternal mortality in target facilities in Uganda and Zambia.
Australian researchers have come up with a non-invasive ultrasound technology that clears the brain of neurotoxic amyloid plaques – structures that are responsible for memory loss and a decline in cognitive function in Alzheimer's patients. If a person has Alzheimer's disease, it's usually the result of a build-up of two types of lesions – amyloid plaques, and neurofibrillary tangles. Most of us Boomers are all too aware that Alzheimer's affects 50 million people worldwide, and we are all concerned about this terrible disease. It's been a race to figure out how best to treat it, starting with how to clear the build-up of defective beta-amyloid and tau proteins from a patient's brain. In 2015, a team from the Queensland Brain Institute (QBI) have come up with a very promising solution. Published in Science Translational Medicine, the team describes the technique as using a particular type of ultrasound called afocused therapeutic ultrasound, which non-invasively beams sound waves into the brain tissue. By oscillating super-fast, these sound waves are able to gently open up the blood-brain barrier (a layer that protects the brain against bacteria), and stimulate the brain's microglial cells to activate. Microglila cells are basically waste-removal cells, so they're then able to clear out the toxic beta-amyloid clumps that are responsible for the worst symptoms of Alzheimer's. The team reports fully restoring the memory function of 75 percent of the mice they tested it on, with zero damage to the surrounding brain tissue. They found that the treated mice displayed improved performance in three memory tasks – a maze, a test to get them to recognize new objects, and one to get them to remember the places they should avoid. They are hopeful that this treatment will be available for us aging Boomers as soon as 2017.
A new advancement in breast cancer radiation therapy, called intraoperative radiation therapy (IORT), shows great promise. Used successfully for decades with a different type of radiation therapy as part of treatment for abdominal cancers, a new type of IORT is now being used to deliver high doses of radiation during lumpectomies, concentrated only in the cavity where tumors were removed. After excising the tumor and surrounding tissue from the breast, radiation is delivered through an applicator directly to the former tumor's site, where the risk of cancer recurrence is highest. This focused radiation does no damage to the heart or lungs, which often happens with whole breast radiation. After about 30 minutes of treatment, the applicator is removed. Based on the results of a large clinical trial, focusing the radiation on the tumor bed, IORT has been shown to be as effective as whole breast radiation for selected patients with early stage breast cancer. The study also showed the risk of skin toxicity is decreased after IORT, compared to conventional radiation therapy. Also, IORT costs significantly less than standard whole breast radiation. And with fewer trips to the hospital for radiation therapy and less time spent in treatment, this therapy provides a significant boost to the quality of life for patients with early stage breast cancer.
Doctors at Duke University have successfully re-engineered the polio virus to treat brain tumors by removing a key genetic sequence. This genetically engineered polio virus, PVS-RIPO, is not unlike other experimental treatments in the past using HIV, measles, and smallpox. Unlike these other diseases, researchers from Duke found that polio actually seeks out and attaches itself to receptors that can be found on almost every solid tumor. Not only was this re-engineered polio virus successful in seeking out and poisoning cancerous cells, but it also steered clear of normal cells While PVS-RIPO has been in the works for the past 25 years, groundbreaking steps in this potential cancer treatment were made in 2015, which included eradication of tumors in certain patients. The Food and Drug Administration is expected to make its decision on "breakthrough status" for this treatment in 2016.
2015 was a big year for 3D printing. Using 3D printing and 3D imaging techniques, researchers from several universities developed a 3D-printed guide that can help regrow the sensory and motor functions of a rat's nerves after an injury, effectively giving them the ability to regenerate damaged nerves. When a 54-year-old cancer patient from Spain needed a portion of his rib cage and his entire sternum replaced, he didn't have many options. Not too many living donors are willing or able to part with either of those. Even if they were, everybody is different, so finding one that would fit was problematic. So, the minds at Commonwealth Scientific and Industrial Research Organization (CSIRO), designed a 3D printed titanium rib cage and sternum that fit perfectly and it saved his life. Similarly, "Han Han" – a 3-year-old girl in China, suffering from a rare condition that resulted in her head growing four times its normal size, was saved by 3D printing. To prevent potentially harmful pressures on the tissues of the brain, Han Han underwent a 17 hour operation, which was considered the world's first full skull reconstruction surgery using 3D printing technology. The surgical team used 3D imaging and 3D printing to create a new titanium skull that repositioned her brain and prevented future complications. Sounds like something out of Star Trek, doesn't it!
Chronic lymphocytic leukemia, or C.L.L., is a common blood cancer. It is typically indolent, initially, but then it can accelerate, causing debility and death as it clogs the liver, spleen, and bone marrow, choking off the normal production of blood cells. The classic approach to treating C.L.L. is to poison malignant cells with chemotherapy, a treatment with modest benefit, whose effects usually wane over the course of a year or so. In the past decade, scientists have been exploring how cells communicate with one another, receiving signals from outside, and transmitting them, through a cascade of molecules, into their interiors. Targeting these molecules can make a treatment more specific and less toxic. In December, in the New England Journal of Medicine, a group of oncologists reported the success of such a strategy with C.L.L. They demonstrated that a drug called ibrutinib, which interferes with the signaling molecule, BTK, produced impressive remissions in patients with C.L.L. The effects also tended to last beyond the end of the clinical trial, with rare relapses. A challenge with many cancers is that they have redundant systems of communication; when one pathway is severed, another can still pass along the messages that allow the cancer to grow and divide. Sometimes, though, as in the case of ibrutinib, disconnecting a single network leads to dramatic improvement. Dramatic improvement in the treatment of any cancer is a good thing in my book!
A new, painless, more accurate, faster, and significantly less expensive blood testing method has been developed by the company, Theranos. Gone are the big needles and vials, replaced instead by a proprietary software and hardware technology that uses a mere drop of blood from the end of your finger! The blood sample is wicked into a special nanotainer, which holds the equivalent amount of a raindrop. It's then shipped to a special CLIA-certified laboratory, where hundreds of different tests can now be performed from that one drop of blood, from standard cholesterol checks to sophisticated genetic analyses. Blood results are then sent back to the requesting physician in a matter of hours. When further testing is needed, it can be done immediately, again with the same tiny blood sample. This new testing, which can be collected at a local participating pharmacy as well as a doctor's office, comes at a mere fraction of the cost of traditional blood testing methods. In some cases, these new tests will cost as little as 10 percent of the traditional Medicare reimbursement. That IS good news!
Best of Health,
Kathi