I've been chatting with people and asking questions during the last few weeks about how one views the end of the year. I found that the majority of people look at December as a month of parties, shopping, children's holiday programs, and in the north, snow and cold. Most people I spoke with were not looking forward to December at all and felt tired just thinking about everything to be done before the end of the year.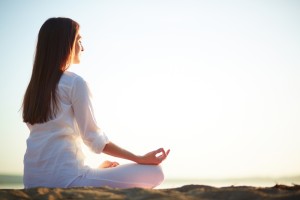 Hmmm. What about acknowledging your accomplishments during 2016 and taking the time to reward and/or nurture yourself? Nobody that I spoke with had done that, nor was anyone planning to. In fact, most women I talked with said that their only reward after a long hard day of working, shopping, caretaking kids (or parents) was a glass of wine. Oh, dear… That's not really going to nurture you.
For me, taking action makes me feel empowered and chases that holiday stress right away. If I plan something nice for myself and I know it's on my schedule, I start to feel better already!
If you want to make this December a little bit less stressful and feel less overwhelmed and overwrought by the end of the month, try one or two of these suggestions:
Bring more gratitude into your daily activities. For instance, even when you have to endure a family member who goes on and on about all that's wrong with the world, find one tiny little thing to be grateful for in the moment. It could even be that you're grateful you do not share their negativity.
Set limits for yourself. Decide ahead of time that you will only listen once to Uncle Henry's complaint about when you were ten and you broke his grandmother's glass Christmas ornament. Gently remind him that it's an old story which everyone has heard and that he is making you uncomfortable. If he doesn't take the hint, then walk away. There are always dishes to be done in the kitchen…
Write down one thing that you did this year that you are proud of. Now schedule something that is nurturing for yourself as a reward for that accomplishment. Yes, I know that it's the holiday season and busy doesn't even begin to cover your life right now, but YOU are important. Nurturing can be as simple as locking yourself in the bathroom for 30 minutes in a hot, scented bubble bath. You deserve to have that 30 minutes to relax and nurture yourself.
My gift to you today is this meditation that takes only a few minutes yet reduces all the day's stress and worry. Be good to yourself – you deserve it!
Wishing you a holiday season filled with love, joy, and good health. Catch you next year!
Kathi