Michelle Obama turns 50 today!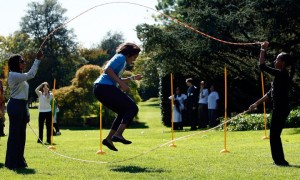 Click HERE to see the Time article on how she stays so fit – I love that she continues to jump rope both on her own, with her children, and with kids in schools through her Let's Move programs.
She is definitely a great example for us Boomers!