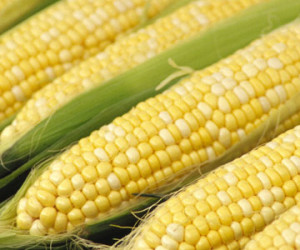 There is a ton of press both pro GMO and against GMO lately. In fact, it's difficult to pick up any news post that doesn't mention GMO. Here's the part that's got my goat. This, to me, has become a freedom of choice issue. GMO foods have infiltrated our agricultural lands and our lives, giving us no choice but to eat them or starve. We are not given the choice to eat organic, GMO-free foods when crops grown here and elsewhere are now indiscriminately threatened with GMO contamination. If you chose to eat GMO crops, fine. If you don't wish to, here are some options:
Avoid the most highly GMO crops such as corn, soy, canola oil and cottonseed oil. I have previously recommended both olive and coconut oil as healthier alternatives.

Buy organic whenever possible. Many supermarkets now offer the Full Circle and 360 brands of natural and organic products and they are quite reasonably priced.

Think of how great the kitchen used to smell when you were a kid and Mom or Grandma was cooking… Make as much from scratch as you can. I've shared some great tasting, healthy recipes with you in my blog and newsletters that don't take much time to prepare, and I plan to continue that pattern.

Don't over-worry. Simply do the best you can to avoid GMO foods, take care of yourself and your family with plenty of fresh air, exercise, nutritious foods, and appreciate not only your own efforts, but those of others who are educating all of us about healthy food choices.
Best of Health,
Kathi