No energy? Tired all the time? Trouble sleeping at night because you're worried about the effects of aging that are starting to show?
Confused about retirement; you want to, but you don't?  Working doesn't excite you, but you want to do SOMETHING! Looking for answers?
Post -menopausal and tired, stuck, lying awake at night wondering what to do with the rest of your life?
This program combines cutting-edge neuroscience, and ancient wisdom practices that help you find your own inner guidance to create and sustain new levels of energy, clarity, and fulfillment so you can sleep better at night and awake refreshed and excited about each new day.
Sign me up 

NOW

!
Maybe you just want to STOP worrying and stressing out about every bloody thing that happens?!
Learn How to TAKE CARE OF YOU!
The good news is – being stuck at this stage of life has nothing to do with willpower, and you are definitely NOT lazy, weak, or anything else that you've been told, or that you've told yourself!
The  new brain science of Neuroplasticity shows us how to make new pathways in our brain and prune out the old ones that no longer serve us!
Here's what some recent grads say about this course: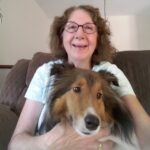 "I'm writing to let you know I found your recent class most enlightening.  Many of the tools you've taught  us are being incorporated in my daily life and are having a positive effect on it.  I particularly find the EFT helpful. I've also begun meditating as part of my daily routine. I find it leads naturally into prayer for me. Through use of these tools and others you've taught us, my daily life is enriched.  I'm dealing more calmly  with daily life stress , including  a sometimes cantankerous elderly aunt, I've lost five pounds, and perhaps my most uplifting  success …  I've returned to playing the piano and even singing, I'd almost forgotten how much  I enjoy both and how challenging and uplifting they are to me.  In a nutshell, this course is opening my life in a very positive way. I look forward to using these tools and adding more goals and successes to my life.  Thank you for all you've done for us."  Jeanne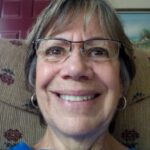 "This course was very informative and interesting. I came away with answers to questions I had, and insight into new ways of problem solving. The techniques to use for helping us reach our goals were concise and easy to learn. Thanks for keeping so much learning so simple! I try to use the action steps, especially my Braharmari breathing and some meditating as often as I can, although I'm not up to everyday yet!
The course was enjoyable, fun and should be taught to many others. You are a terrific teacher, Kathi and I am so glad to know you! Wish you all good things!"  Randi
How does this work, you ask? (I can hear you…)
Picture a muddy dirt road in springtime. If you try to travel that road after a couple of pickup trucks have been down it, you'll see the tracks that the pickups made. These deep tracks will pull your car into them and you just go along in those tracks. You can't make your own way, no matter how you try. Those tracks pull you in and force you to follow along. You are not in control of the steering.
Well, it's the same thing with your brain. Old pathways in the brain cause you to get stuck in the same behavior, over and over because that's what you've learned to do and it's familiar territory. You're stuck in those old muddy tracks and can't get out! The brain is on autopilot… 
But you can make new pathways, to get out of those old muddy tracks.  You betcha, and I can teach you how!
This coaching course uses new brain science and ancient healing practices to help you release  those old patterns that don't excite you anymore, discover what you ARE passionate about – anything from playing the piano to starting a book club, writing a book yourself, or learning to dance – the possibilities are unlimited! If you're ready to make that Quantum leap forward into a 2nd act that energizes and invigorates you, this program is for you!
Sign me up

NOW

!
I know you're frustrated, stuck, tired all the time, or bored with your job and looking for answers. I was there too!  Let's work together to find those answers for you!
By using the principles of Neuroplasticity, along with ancient techniques, I can teach you how to increase your grey matter and effectively "rewire" your brain with new pathways. We'll prune out the old, destructive habits so that you have more energy, feel less fatigue, and enjoy life again. You can even make new pathways that reduce your chronic pain! If you're ready to change your life for the better, click the link:
Sign me up 

NOW

!
Here's what's included in the 8 Modules:
First, we'll delve deep into the words and emotions that you may be stuck with at the moment. I'll show you how to make very slight changes that will start you off on a path to success right away.

Next, we'll cover powerful new ways to handle all of life's inconveniences that get in the way of your goal to get enough rest, or sit down and write, or… (Because something ALWAYS comes up!)

More tools to help you "capture" a single moment- one breath – before reacting to any unexpected events, or old triggers, and then use that moment to change how you respond. This is powerful!
Then, we'll go deeper into those old triggers and learn tools to release them and "prune" those old connections in your brain.
The importance of self-care, and tools to help keep your brain and body healthier into your "golden years," as well as stress reducing techniques that work quickly to help feel calm and clear again.
You'll learn the best exercises and activities for your brain health, as well as energizing practices to help keep you going when you're stressed or tired.
Simple meditation techniques to keep you focused and calm.
How to incorporate easy breathing techniques into your day, and the science behind how they work to quickly bring you back into the present moment when you are worrying or anxious.
Private Facebook Group for more questions, and discussion.
What others have to say about this course:
"Pleased you offered this class. Never would have learned about brain science, otherwise. It was a lot of information, but you presented it in a very relatable way. Handouts were helpful and I liked how you reminded us what to focus on during the week. I feel like the tools I learned not only helped me with my goal, but I can apply them to other aspects/challenges, as well. The topic that resonated with me was forgiveness. Writing my feelings, having me talk to my younger self, and reflecting on past events that I thought I handled, and realizing how it still effects me today was eye opening. As I continue to self-reflect, I know I'll refer to the handout on forgiveness! Thank you for that.      Most important, was your ability to create a safe environment in which we felt comfortable expressing our feelings. Also, another opportunity to meet really nice women!!  Thanks Kathi"  Joanne
"I really feel like you have given us many tools to use so that we can finally be successful at what we have failed at over and over in the past.
I feel confident that I can continue to overcome the hurdles that made me slip back into my old bad habits and kept me from making a permanent change. I guess the old saying that you can't teach an old dog new tricks just doesn't apply here! We can train these old brains to see things in a different light. Love sniffing my scent (mint) it just makes me feel good, like I can go out and conquer anything. I look forward to applying this program to other aspects of my life as well. I thank you for this." – Marsha Anthony
"Thank you for the opportunity to learn new techniques that get rid of obstacles in our way of success. There has been a change of priorities that has resulted in leaving more time to get to places ahead of time rather than late!  I'd say this is working very well! Many thanks again for such a comprehensive program to improve our brains " – Madelyn Tremblay 
"You have presented a very thorough program. Some of the highlights for me are EFT, which I have done several times now and I love it! Using scent is another great one for me. Visualization also. This is the first time I have ever thought of actually visualizing another response to a stressful situation and feeling how great that is. Very powerful for me.  Meditation also – something as simple as repeating a mantra is so calming. Thank you so much!" – Lois Pitoniak
"I have so much to thank you for! You shared your resources and gave us so many tools to try. I learned so much and have many new and old tools to play with as I move forward with goals I will achieve. I love aromatherapy, and I will continue to use it in association with my goals. I truly believe I went deeper into my healing with the forgiveness process you taught. I didn't realize, and I didn't want to believe, that I was still holding onto so much pain. Thank you so much." – Jordan Grey
Life can be fun and exciting again! There are so many ways to increase our energy, reduce our risk for dementia, and feel good about ourselves! Some studies have linked reducing your chronic pain with the techniques taught in this course!
The next course begins soon, so reserve your spot now!
Your cost for this life changing program is only $12

50

!
For A Limited Time Only $997!
What are you waiting for? Register NOW!
It's time for YOU to create the vibrant, healthy second half of your life today!
Have more questions? No problem,

contact me

 !
The course will begin with a four hour session. We'll cover modules 1,2,3 which will get you all set up with a specific, personalized, achievable, and optimally worded goal!
Thereafter, we'll meet from 4 to 5:30 pm, for the next five Mondays. 
Each week you'll leave with a clear understanding of the tools you'll be practicing during the week.
Can't wait to help you find YOU again, increase your energy, and enjoy a healthier, more vibrant life!
Sign me up 

NOW

!