Get Off The Couch, Potato!
on sale now for $4.99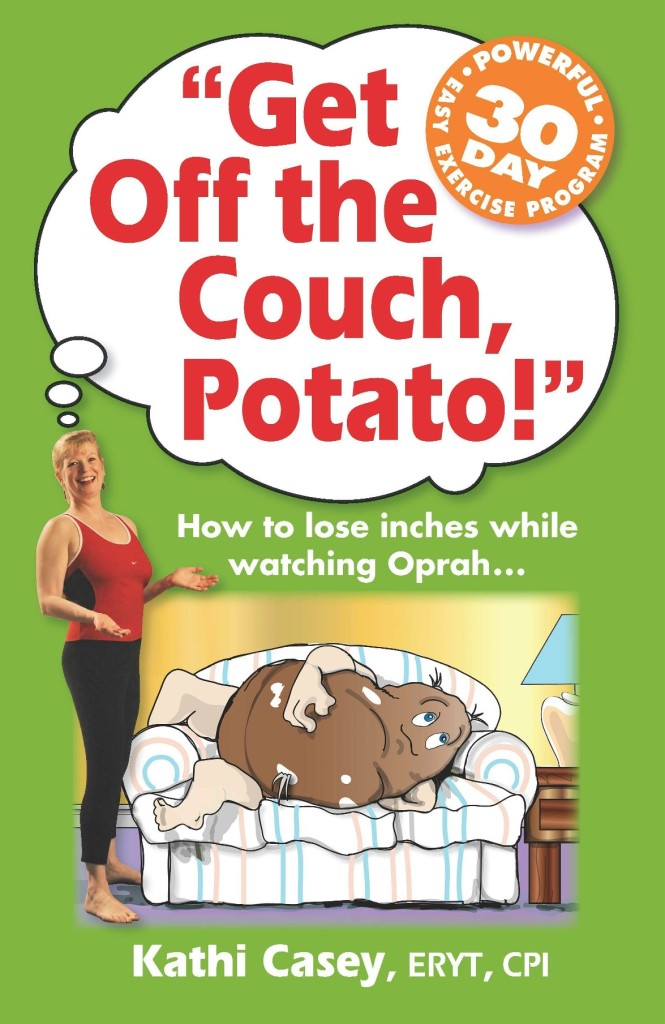 Kathi Casey's Powerful, yet easy 30-day fitness plan is on sale now! The perfect solution for over-worked parents, television-addicted teens, out of shape Boomers, and more. Destined to be a classic, this little book will make you laugh, provide you with many tips and tools to take charge of your own health - regardless of what Congress does! Pick up your copy of "Get Off the Couch, Potato!" now!
This book is an International bestseller on Amazon!
Here's what people are saying about Kathi's Program:
"My son called me in a panic after pulling his car to the curb to assist a woman who could not get herself up after tripping on the sidewalk. He was concerned because he thought I could be in the same predicament. I was close! But, I assured him that I could get up off the floor with ease thanks to Kathi's program. It was like a new beginning for me!" - Becky Grover
"Jeans that I haven't worn in years are now fitting me again and I feel like I have a whole new wardrobe!" - Lisa Hart
"Kathi's programs take a beginner through each step of an exercise. She teaches one to coordinate breathing accordingly. I recommend Kathi's programs to anyone seeking a strong foundation." - Dr. Tara Mendonca, MD.
BUY NOW  - $9.95 | on sale now for $4.99!