Couch Potato Fitness!
The Ultimate Program For Couch Potatoes!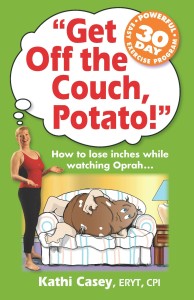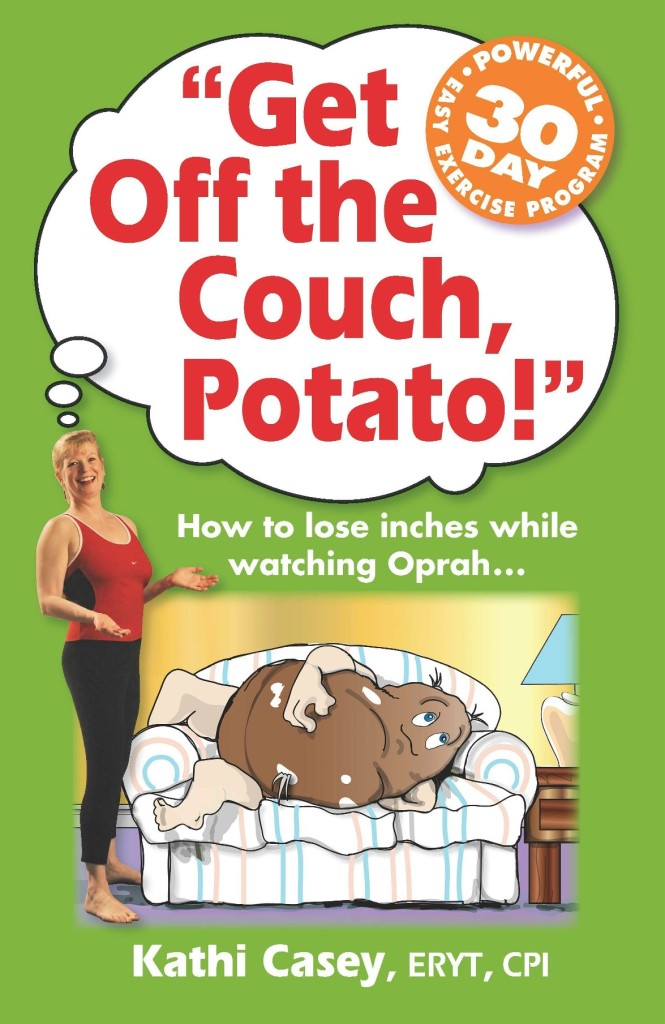 If you've watched the biggest loser on TV and decided there's no way you're going to go through that "Boot Camp" type of program, then this is the perfect solution for you!
Kathi's coaching style is about as far away from the Boot Camp approach as you can get. She provides plenty of encouragement and support and helps you choose goals that are achievable with rewards designed especially for you to celebrate your many successes.
You'll receive a copy of Kathi's Couch Potato book, her "Get Ready For Pilates" Bundle, monthly newsletters  filled with tips, exercises and information on diet, supplements and the latest advances in prevention of Heart Disease, Diabetes, High Blood Pressure, her pod casts, and more. In addition, you'll get  Kathi's complete assessment (one hour), and 12 additional 30 minute coaching sessions which will focus on the goals that you establish during your first session. As you progress, you'll feel energized, you'll sleep better, lose weight, build lean muscle and enjoy life more!
$397.00


Kathi with her                         coach & mentor                         Jack Canfield