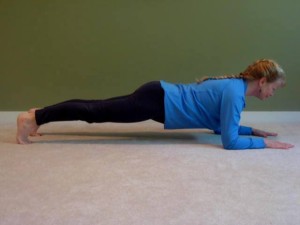 Today I want to share a yummy recipe for all of those who are taking me up on my 30 day fitness challenge. We'll be ready for bathing suit season without compromising on taste!
Quinoa "Chowder" with Spinach, Feta and Scallions
Ingredients
3/4 cup quinoa (any color)
8 cups water
2 Tbsp olive oil
1 lg garlic clove finely chopped
3/4 lb thin skinned potatoes, diced
1 tsp ground cumin
1 tsp Kosher salt
1 bunch scallions, thinly sliced
3 cups thinly sliced spinach leaves
4 oz feta cheese, diced
1/3 cup chopped parsley or cilantro 
lime juice 
black pepper
optional - 1 jalapeno, seeded and finely chopped
1 hard boiled egg per bowl for garnish
Instructions
Rinse the quinoa in a fine mesh strainer under cold water until the water runs clear.
Bring quinoa and 8 cups water to a boil. Reduce heat and simmer till the outer casings on the quinoa have popped (10-15 min)
Strain the quinoa, reserving the liquid.
Heat olive oil. Add garlic and jalapeno and cook till fragrant, about 30 seconds. Add potatoes, cumin, salt and cook until potatoes begin to soften (3-5 minutes)
Add the reserved cooking liquid (and more water to make 6 cups), half of the scallions and simmer until potatoes are tender (15 min)
Add cooked quinoa, spinach and remaining scallions and simmer until spinach just begins to wilt. Remove pot from heat and stir in the feta and parsley or cilantro. Taste and season with salt, pepper and lime juice. Top with chopped egg and enjoy!
Calories165, Cholesterol 13mg, Fat 52g, Fiber 4.1g, Protein 6g, Calcium 116mg